User feedback plays a critical role in our on going product development. It is our privilege to share some of their comments with you…
Comments about Granville Software Inc.
Our users continue to rave about your product and the level of service provided.  I count on Granville to remain a trusted vendor in various projects to come.
Jimmy, Solutions Analyst, Miller Thomson LLP
The folks at Granville are always pleasant and respond to questions and concerns promptly. It's nice to have a service provider that cares about customer service.
Kerry, Lawyer, Croft Dockrill
We would like to take this opportunity to thank you for your services to us over the last 16 years (April, 2003 to be exact).  We use your products in 3 separate forms:  for corporate minute books, for wills and for estates.  The products are now an integral part of our practice and have improved our efficiency tremendously.  And of course, this would not be possible without your excellent customer service!!  Thank you, Granville!
Chuck, Partner, Becker Dalton Wong
Doug and his team have always provided prompt service for program installation, customization and troubleshooting so we are able to complete our files accurately and efficiently.
Kim, Office Manager, Birdsell Grant LLP
Our firm has been clients of Granville Software for 15+ years. In this time we have never been disappointed with the amazing customer service and support from their team. Most importantly as they have expanded and developed their software offerings, they have always asked for and considered our input to keep it efficient, customized and relevant to our firm's needs. We love working with Granville Software and would highly recommend them to any firm.
Robin, Office Manager/Paralegal, Coulter Dalton Wolanski LLP
What do users think of GSINQ®?
I have been working with Doug and his team for quite a few years now.  When they told me about GSINQ®, they were very, very excited about it and couldn't wait for me to see it.  Once I saw it and was able to start using it, I could see why.  Every aspect of the program is well thought out as to its usage and flow.  The program is easy to use and the end product is outstanding. 10/10!
Dianne, Estate Paralegal
Gsinq does way more than just the Court forms, and I don't have to keep entering repetitive information. It keeps me organized, its and AMAZING tool!
Dianne, Estate Paralegal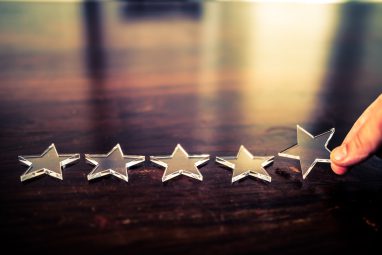 What do users think of Remindex®?
I was first introduced to Remindex® at the beta stage of the product while at another firm. In approximately 2006 after using a coloured card system for years, Felesky switched to Remindex® to track limitations. The product is extremely reliable.  The very few times that we did not receive notifications were outside of Granville's control (e.g., building power outages). In those cases Granville was very diligent in following up first thing in the morning. I wish every service provider was that reliable in following up and responsive when we have questions. I would recommend this product to anyone looking for an automatic limitation tracking system.
Debbie, Administrator, Felesky Flynn LLP
I just want to thank you for what I call my 'dream limitation system'. You don't know how long I have been waiting for a product like this.
Client since 2004
I can generally remember timelines however, Remindex® is useful when I have a busy calendar, or when I need reminders for longer timelines. I appreciate that I can benefit from the countdown feature, or can just put a file follow-up reminder in the system.
Kerry, Lawyer, Croft Dockrill
It is nice to know that in situations where follow up required 30 days out or longer, that I can input a diarization reminder and 'put the file to bed' knowing that it will not be forgotten or overlooked down the road. I'm now able to get several files off my workspace and into the filing cabinet where they are better stored… without worrying about 'out of sight, out of mind'.
Client since 2009
I use Granville Software's robust Remindex® software to manage all our firm's limitation periods, as well as deadlines for CRA and Tax Court related filings.  It's a full-featured solution.  In particular, I appreciate the auditing function which allows for a historical review of user interaction with reminders.  A great product for firms, big and small.
Chad Brown, Tax Lawyer, Tax Ninja Tax Law
I congratulate everyone involved at Granville Software in the design and production of this software. It is a terrific program to work with, and it only seems to get better and better with each upgrade. That certainly can't be said about other software that I've used in my work environment.
Client since 2005

Granville Software Inc.
© 1998 – 2023