GSINQ® is a browser-based case management and automated document generation solution developed by Granville Software Inc. It neatly integrates features needed to manage legal file data with document production.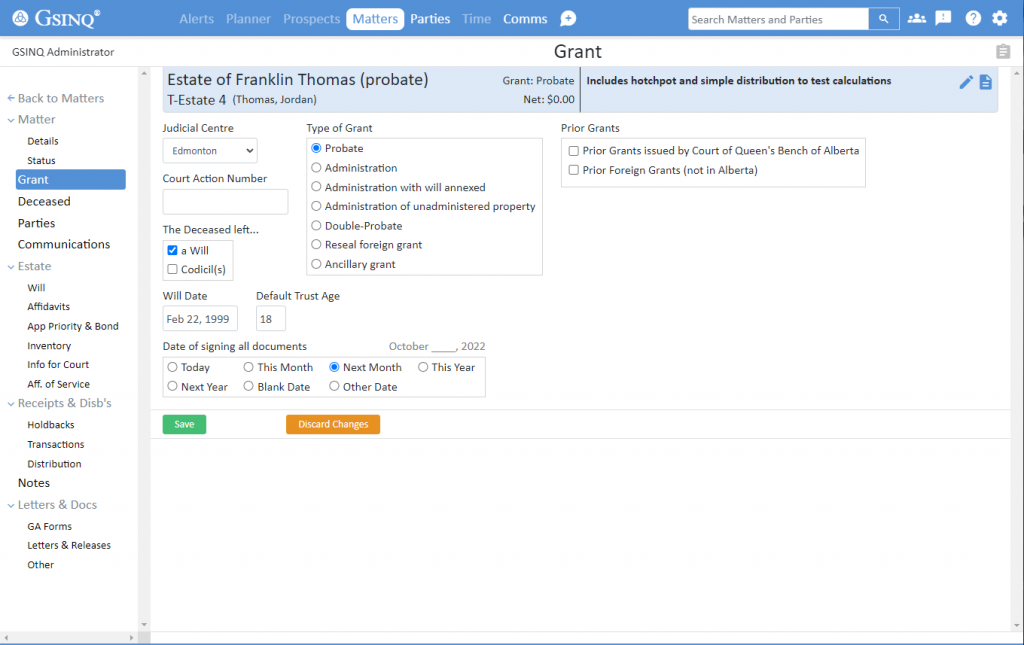 The system contains the Alberta Grant Application (GA) Forms and commonly used documents and letters to simplify estate administration. Inventory, receipts and disbursements and distributions can all be calculated automatically. Estate data can be entered all on one set of screens when your estate file is opened. Once your data has been entered, it is stored so you can re-use it on each letter and document. Document generation can automatically select all the forms you need for your application; an appealing feature for both new and experienced legal assistants.
The Corporate component of GSINQ® was designed to allow your staff to produce finished documents as quickly and accurately as possible. Corporate data can be entered all on one set of screens when a file is opened or when loading in an existing company. Once your data has been entered, it is stored so you can re-use it on each form, letter and document. Name and address changes are applied instantly across all files where they are used. Annual Returns and Minute Books take moments to prepare.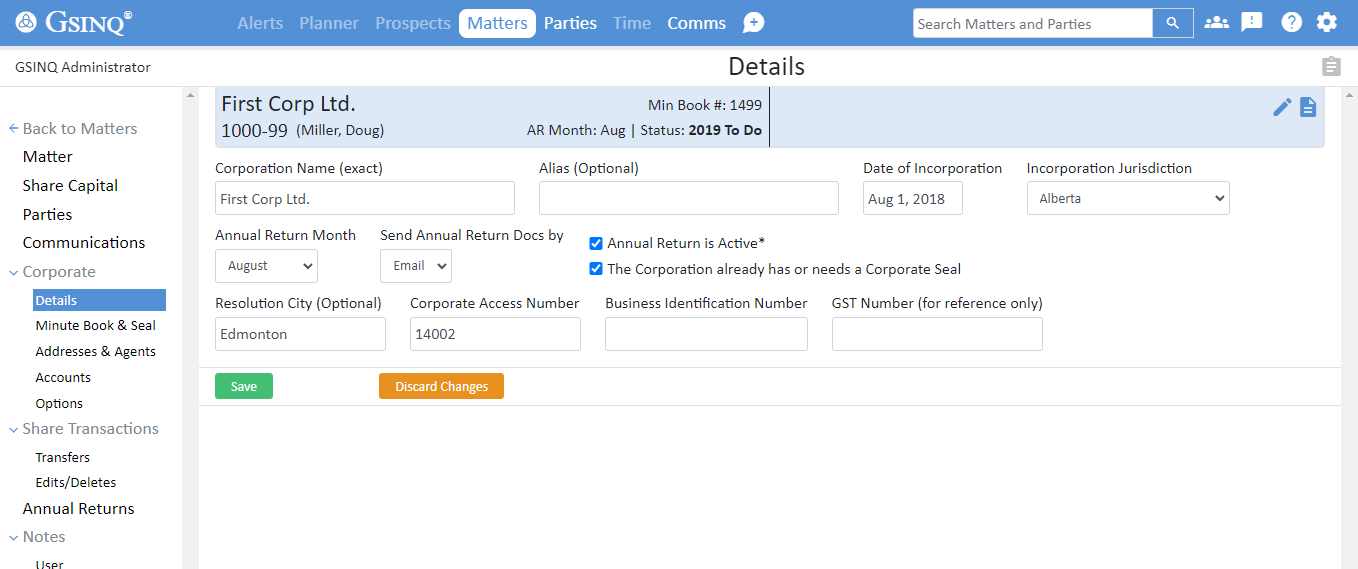 GSINQ® case management features include:
Matter lists firm-wide, by different offices, and by different responsible lawyers
Matter notes
Contact lists
Reports
Communication tracking
Prospect tracking
New components under investigation and development include:
AGTA

Estate Planning (Wills)

Virtual Minute Book

Real Estate

Foreclosures
Alerts

Planner

Time & Billing

… more to come
Your law firm has a competitive advantage because of you. You bring unique skills, ideas, relationships and talents to your clients. Together we can build systems to enhance your workflows to make it easier for you to be successful in serving your clients. Let's look at the outcomes you desire and ensure you are tracking the correct inputs as economically as possible. What would your dream system look like? If you practice in an area of law where automation might improve your work-life, give us a call and we can discuss how this may be integrated into your GSINQ® solution.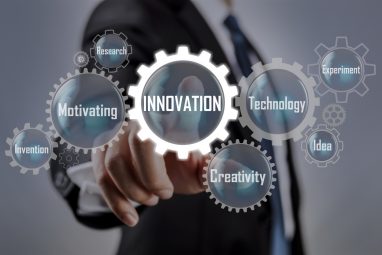 Routine processes become easier to preform therefore taking less time and saving money.
Unique pricing model makes the program affordable and can allow costs to be disbursed back to your clients.
Pricing includes installation, training and support calls. We even include free training when you have staff turnover.
GSINQ® eliminates entry of redundant data.
GSINQ® can determine what forms you need for your application based on data entered.
Webster's defines efficiency as being productive of desired effects especially without loss or waste. GSINQ® was designed and continues to be enhanced with the user in mind.
When users offer suggestions for making the product more efficient, we listen and make improvements to save them even more time or give them better access to their information.
Any Windows desktop, server or virtual server
Windows 7 or newer, Windows Server 2008 or newer
Minimum 10 GB of hard drive space
Minimum 4 GB of RAM (more is required for more than  5 users)
Browser (Chrome or Firefox, or Edge)
MS Word 2007 or newer (if the user will be generating documents)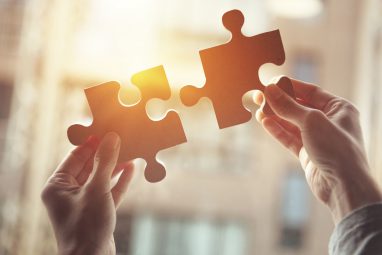 We communicate and work with your technology staff or third party providers to install systems as smoothly as possible. Then we focus on training staff to ensure they have a high level of comfort with the new solutions.
GSINQ®-trained users will be invited to join our online community, GSINQConnect™. The goal is to bring together like-minded GSINQ® users to connect and support one another, as well as offer feedback and insight into the future development of GSINQ®. By joining the user community, you will be able to contribute to conversations and connect with other GSINQ® users. As part of your account you will be sharing your name, firm name, and occupation with the other community members.
This chat group is amazing and has been a huge help to me. I've learned so much from others' experiences, thanks to everyone for sharing.
Jane, Paralegal, Verheaghe Law

Granville Software Inc.
© 1998 – 2023